Everyone strives for a room with a view, and for a good reason. You worked hard to earn that office looking over downtown or that top floor condo with unobstructed views of the coastline. We are instinctively drawn to build and live in taller and taller structures because they give us a rare glimpse of the world - often viewed from a place of status, influence, or wealth.
So, if you are one of the lucky few with the chance to enjoy life multiple stories off the ground, it's essential you have the right tools to savor the view to it's fullest potential. For most Americans, that includes grilling and entertaining friends and family right from your personal kingdom in the sky. And, if that kingdom includes a balcony or terrace with one of a kind views, you are going to need a quality electric bbq grill to make sure you thoroughly enjoy it.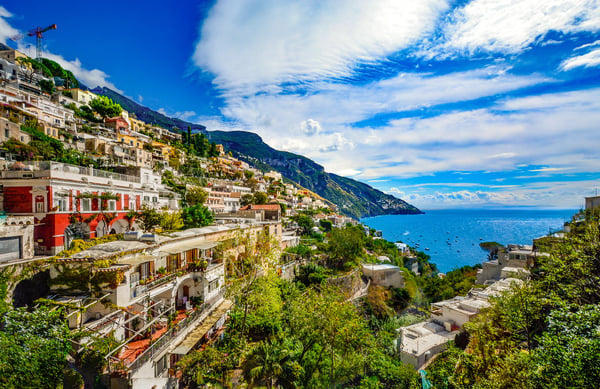 Going Electric
For top shelf results
The words electric and bbq grill may not seem like they should really go together, especially if all you've ever used is a gas or charcoal grill. And, if we're honest, most of the electric grills you find in a major retail box store don't do a great job of actually grilling food to chef quality standards. What you need is a premium, chef quality, professional grade electric grill – one that looks and cooks like a traditional high-end grill, but without all the hassle, fuel expense, and safety concerns that accompany gas and charcoal.
High-quality electric grills like the ones designed, manufactured and sold by ElectriChef are a perfect fit for a balcony, terrace, or outdoor living space in luxury developments, condos and apartments. They provide top-notch performance and nicely complement the other premium grade appliances installed in a high-end outdoor kitchen.
Grilling from New Heights
Electric grills go where gas & charcoal can't
So, you might be asking the question: Why do I need an electric bbq grill in the first place? Valid question. Here's the answer – if you plan on taking advantage of your outdoor living space with that exclusive (and expensive) view, there's a really good chance you won't be allowed to lug a gas or charcoal grill onto your balcony.
Many residential developments and condos prohibit open flame grills for safety reasons. So, if you're building follows this rule, then you're only left with two options:
Option 1: You can forego the grill all together and leave your expensive real estate underutilized because you have to go downstairs or to a common area to grill and entertain. If you are successful enough to have a view to enjoy, it's a safe bet you didn't get there by ignoring a good ROI or missing an opportunity to impress your guests.
Or,
Option 2: You can install a premium electric bbq grill right outside your living room, taking full advantage of your outdoor square footage and, most importantly, enjoy the view while surrounded by food, friends, and family.
I know which option I'd choose. And, countless ElectriChef customers around the world are happy they chose option #2, as well. For nearly 20 years, ElectriChef has outfitted luxury developments, apartments, and satisfied customers with the finest electric grills the market has to offer.
Just in case you're wondering – Yes, you can use an electric bbq grill at ground level. But isn't everything sweeter when enjoyed with a view from the top? Don't let open flame ordinances or grilling restrictions prevent you or your residents from enjoying what you've earned to the fullest. Spec an ElectriChef grill into your development, condo, or balcony outdoor kitchen and experience grilling from new heights.