If you're a condominium or apartment dweller, you may be frustrated that your complex does not allow grills on your balcony.
This is part three in a four-part series about ElectriChef's high-end, balcony-ready Safire grill.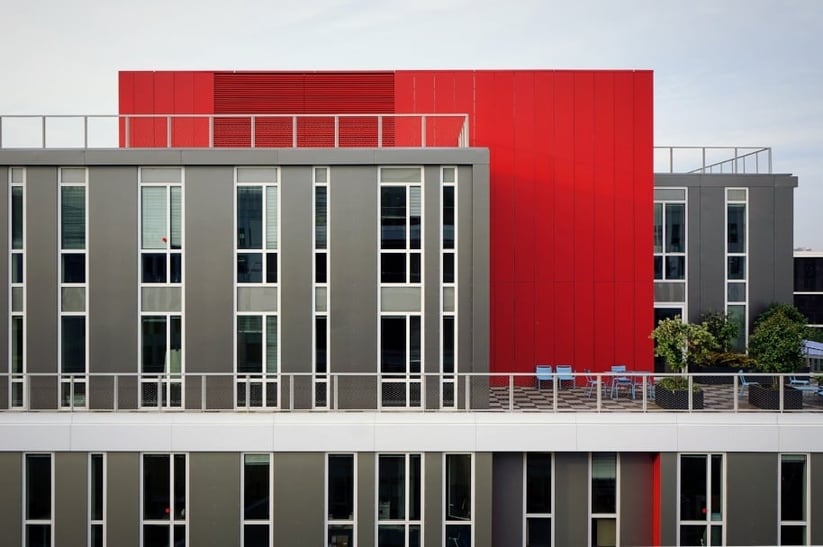 What is the Basis of this No Grill Policy?
We know and have the solution.
Many municipalities' have passed no-open-flame cooking ordinances or laws that prohibit charcoal or gas grills for apartment or condo balconies.
However, it may surprise you to learn that ElectriChef has designed over 20 models of flameless outdoor electric grills that meet NFPA "no open flame" fire code. Not only does the ElectriChef Safire balcony safety grill not use charcoal or gas, it has been designed with high temperature electric heating elements that provide superior grilling flavor without the overtones of lighter fluid or gas combustion byproducts.
Without the dangers of lighter fluid or potentially leaky gas fittings, a growing number of successful professionals are enjoying he luxury of safe gourmet grilling from the convenience of their own balconies. Imagine how excited your friends will be when you invite them to a gourmet meal prepared on your new ElectriChef Safire balcony safety grill.
ElectriChef Means Uncompromising Safety
But wait there is more.
But flameless is just one of ElectriChef grills' safety features. In this blog post, we'll cover other important grilling safety features.
First, let's take a quick look at the common causes of grill fires on residential properties, according to the Federal Emergency Management Agency (FEMA). Here are the top three:
37% of grill fires on residential properties are caused by liquids, piping, and filters, including flammable liquid/gas and accelerants

22% of grill fires are caused by organic materials

19% of grill fires are caused by structural component or finish
Consider how gas and charcoal grills can play a role in causes of grill fires. The ElectriChef Safire's design ensures that leaky gas fittings, faulty ignition-related gas explosions, or starter fluid mishaps won't be problems for owners of the best apartment grill on the market.
Designed With Safety at the Forefront
Here's why:
NFPA fire code

is met

. All of the Safire Grills meet the "No Open Flame" fire code.
The Safire Grill Uses Electric Heating Elements

. Unlike grills that rely on liquids, gas, wood, accelerants, or other combustible organic material to create heat, ElectriChef balcony safety grills are designed to use only electricity to cook food. This means they are flameless—the most important feature for compliance with no-open-flame ordinances. What's more, they plug into a standard 115V/20A
Constructed of premium 18-gauge stainless steel with cool-to-the-touch handles

. All of our safire grills' luxu

riously dependable construction (made in the USA!), assures that even while searing steaks at our highest temperature of 600º, the handles remain cool.



Adjustable temperature settings avoid excessive heating

. Enjoy the peace of mind that comes with being able to choose desired heating temperatures—from 150° to 600°.
Safire Grills Have Automatic Time Shutoff Features

. Have you ever left a gas grill on all night by accident? Not only did you create the potential for dangerous overheating, but also you may have been embarrassed the next time you planned to grill and found there was no gas left. This will never happen with the Safire grill. Your grill is designed with an automated shut-off feature ensuring that it will remember to turn itself off after a specific time—even if you forget!
At ElectriChef, we are proud of our luxuriously dependable Safire balcony safety grill—with flameless electric heat, high-quality stainless steel construction, and automated shutdown features. That's why the Safire balcony BBQ grill is being found on the patios, balconies, and outdoor kitchens of discriminating gourmets all over the USA.
Shouldn't you be joining the Safire flameless grilling party, too?
Related:

Catch up on parts

one

,

two, and four in this four-part series!