If so, You're Ready for the Safire — the Serious Grill Masters Outdoor Electric Grill!
This is part two in a four-part series about ElectriChef's high-end, balcony-ready Safire grill.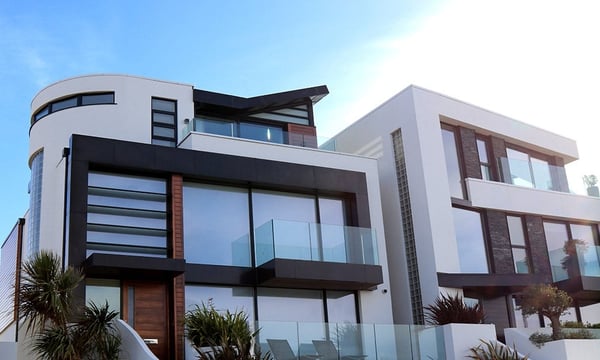 It is All About The Type of Grill




What do you have?
What separates serious grill masters from amateurs? It all starts with the grill.
Serious grillers need grills that perform at optimum levels and deliver maximum flavor—no matter what's cooking. The performance of your grill and the flavor of your food are the two secrets that will set you apart from the average grill master.
You'll get both with ElectriChef's Safire grill—the little brother to our full line of professional electric outdoor grills. The Safire may be smaller than the rest, but when it comes to balcony BBQ grilling, it is mighty. It performs like the big boys—turning your grilled steaks, burgers, seafood, and veggies into mouth-watering delicacies. We like to say that it's a compact grill with plenty of heat!
The beauty of this stainless steel grill's compact size (16 inches) is that it's perfect for any apartment or condo balcony or rooftop deck. Plus, it features a 115V/20A hookup, so it works anywhere you live.
But the best feature is that you're not sacrificing an ounce of performance or flavor. It delivers big time on both fronts.
Big League Grilling Performance
Are you ready for this?
People who purchase ElectriChef barbeque grills don't want to compromise on outdoor grilling performance. They only want the best electric outdoor grill experience. And that's what we deliver—even on our compact Safire balcony BBQ grill. Its 224-square-inch grilling area (14″ x 16″) delivers such big-league performance, you'll feel like you're cooking on one of our big grills.
That's because the Safire includes all of the high-end, high-performance grill features you'll find on every ElectriChef bbq grill:
Professional-grade components

: like our all-digital temperature controls—no knobs to fuss


with and spend time trying to adjust.

18-gauge stainless steel construction

: which gives you durability, longevity, and easy clean up

Stay-cool handles

: just because your steaks are smoking hot, doesn't mean you have to burn your hands lifting the lid.

Low maintenance—no charcoal ash disposal, no gas canisters to refill, and no gas fittings to malfunction, thank goodness!

Digital read

: out gives you precise, even temperature control up to 600º — for that perfect, juicy sear

Stainless steel cooking grids and drip trays

:designed for easy removal and cleaning.

Built-in timer with automatic shut-off

: for maximum safety.
Safire Delivers Superior Grilling Flavo

r



That none can beat.
What does a grill do best? It cooks food with the unique flavor only a grill can create. But a high-quality grill can do so much more. It can cook food with maximum flavor.
The secret to achieving maximum grilling flavor in your food is not whether to use coal, or wood, or gas, like some people think. Actually, the traditional approach masks the true flavor of the food with combustion products. The flavor comes from the natural juices dripping on the red-hot heating elements, providing great smoke flavor.
Also, a great grill can both slow cook succulent chicken and fish dishes, and sear steaks and burgers to perfection. Slow cooking at the right temperature steeps your food in its own juices, so that every piece of chicken is tender, juicy, and packed with flavor. Veggies become luscious side dishes that everyone will clamor for.
We Want to Let You In On A Secret
Lean in close.
Cooking on high heat is the secret to delicious steaks and burgers at your favorite steakhouse. It's all about searing your meat. Searing is the process of browning the surface of meat until two chemical reactions—Maillard reaction and caramelization—transform it into a rich, complex, and savory delight.
It also adds those telltale grill marks and that satisfying crunch on the surface. Your guests will be beyond impressed with your grilling skills, while the tantalizing smell of perfectly grilled steaks waif over to your neighbors' apartment, creating just a little tinge of jealousy.
Achieving this level of grilling perfection is only possible with the Safire flameless electric grill. Why? For two reasons: You can control the heat while getting the grill hot enough, and the Safire allows for grilling where charcoal and propane are prohibited.
Like the other ElectriChef grills, the Safire reaches temperatures of 600°—which is optimal for that searing everyone loves. Plus, thanks to pro-level stainless steel construction and high-quality heating elements, you can control the exact temperature of your grill over the whole 224-square-inch surface—so you're always cooking at the exact right temperature.
Simply stated, the Safire makes it easy to just turn on, set the temperature, and start grilling the most delicious food you've ever grilled in your life!
Related: Read part one, three, and four in this four-part series about ElectriChef's high-end Safire grill.