Are You Enjoying the Next Level of Luxury Apartment Grilling, Yet? Think Stainless Steel Construction, Durability, and Peace of Mind!
This is part one in a four-part series about ElectriChef's high-end, balcony-ready Safire grill. Subscribe for weekly updates!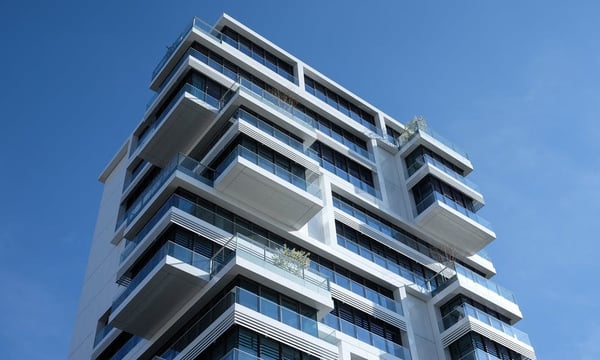 Apartment Grills Are A Real Thing
Check it out.
What's a great weekend without cooking at least one fabulous meal on an outdoor electric grill on your balcony—including perfect cuts of steak, a big fat salmon, and a rainbow of colorful veggies? All that barbeque goodness and those soothing cocktails cap off a relaxing Saturday or Sunday for many successful businessmen and women.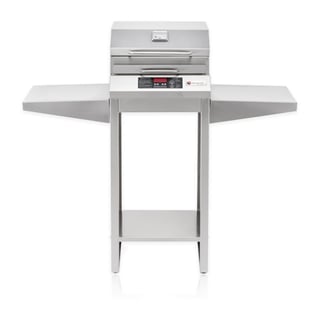 That's why a growing number of grill masters are enjoying their grilling on upscale grills for apartments and condos that match their upscale lifestyles—high-end, high-quality, and uber luxurious. This describes professionals who appreciate ElectriChef's balcony BBQ grills—especially the Safire 115V Electric Stainless Steel Grill.
Condo owners and apartment dwellers, in particular, love this grill model, which is designed with their living environment and lifestyle in mind. The compact Safire model delivers all the grilling power you would expect from the best barbecue grill, but it conveniently plugs into 115V/20AMP household current and fits perfectly on condo and apartment balconies.
Balcony grillers love the Safire because it takes them far beyond commonplace grills that are built with ordinary, low-quality materials and design. It takes grilling delicious meals to a whole new level of luxury apartment grilling thanks to three unique qualities—it's a sturdy built grill designed for outdoor electric grilling.
Safire is Built to Last a Lifetime
Wow. That is a long time.
Serious grill masters need serious grills for apartments and balconies. That means the highest quality design and construction—from heavy 304 stainless steel to professional-chef grade 600° F temperatures, which leaves the perfect sear on your steaks.
At ElectriChef, we are serious when we say we believe the Safire may be the last grill you will ever need to buy. Unlike low-performing grills that are one-quarter of the price, the Safire is made with the same attention to design and durability as its big brother, the 4400 series built in marine grill, used on many custom yachts.
The heavy gauge, premium-grade 304 stainless steel delivers a versatile balance of strength and corrosion resistance, ensuring a long and attractive life that will compliment your balcony or rooftop outdoor kitchen design.
Related:

Check out and order your very own

Safire luxury balcony grill

on our website today.
Safire is Designed for Outdoor Grilling
It is there for you whenever and wherever.
Lower cost grills will likely be an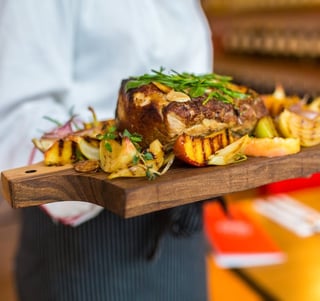 unrecognizable pile of metal taking up space in a landfill after a few
years. In fact, average grills for apartment balconies are sitting ducks in foul weather. Even a gentle rain shower can cause them to rust and age.
Not the Safire! It's built to ride the storm through most things life and Mother Nature can throw at it. Just ask our exclusive BBQ grill owners who live in luxury condos on the coast or sail their yachts on the high seas! Our upscale grill owners know that our high-end grills will withstand almost anything—and look great doing it.
Safire is Peace of Mind
No worries.
High-end doesn't have to mean high-maintenance and hard-to-use. In fact, Safire grills are almost foolproof—from precision controls that ensure ideal cooking temperatures to electric grilling that ensures optimum safety on any balcony. The Safire has no gas canisters to hook up, no hose fittings to leak, and no uncomfortable WHOOSH as the gas ignites.
Ever forget to cut off your gas grill and leave it burning until the canister is empty? Ever worry about leaving the charcoal burning outside while you enjoy your meal? No worries with Safire. Like all ElectriChef electric outdoor grills, it comes with an automatic cut-off timer for an extra margin of confidence and control.
Average grills are for average grillers. Grill masters who appreciate pro-level grilling appreciate pro-level features that perform well, look great, and grill food to delicious perfection. They've upgraded their lives with the Safire grill. Are you ready to join them?
Related: Read parts two, three, and four of this four part series!