If you have needed to remodel or re-design an outdoor kitchen or entertaining space, you know the first step is the all-important brainstorm phase. This is where the excitement of new color palettes, layouts, and ways to incorporate new amenities creep through your head at all hours of the day. But the fun of brainstorming often comes crashing down to reality when you see the hidden obstacles, the "must have" lists, and the actual limit of the budget.
Suddenly, instead of spending time dreaming up a design, you're consumed with numbers, cost sheets, and looming deadlines. At this stage, most of us would love to find a way to reduce the stress and complexity of a project while still bringing our luxury dreams to fruition.
Our suggestion is to join the growing trend of developers, condo owners, and designers around the country installing professional electric grills. Simply put, the grill is the centerpiece of any outdoor kitchen, and including an electric model will save you time, money and headache on your next renovation.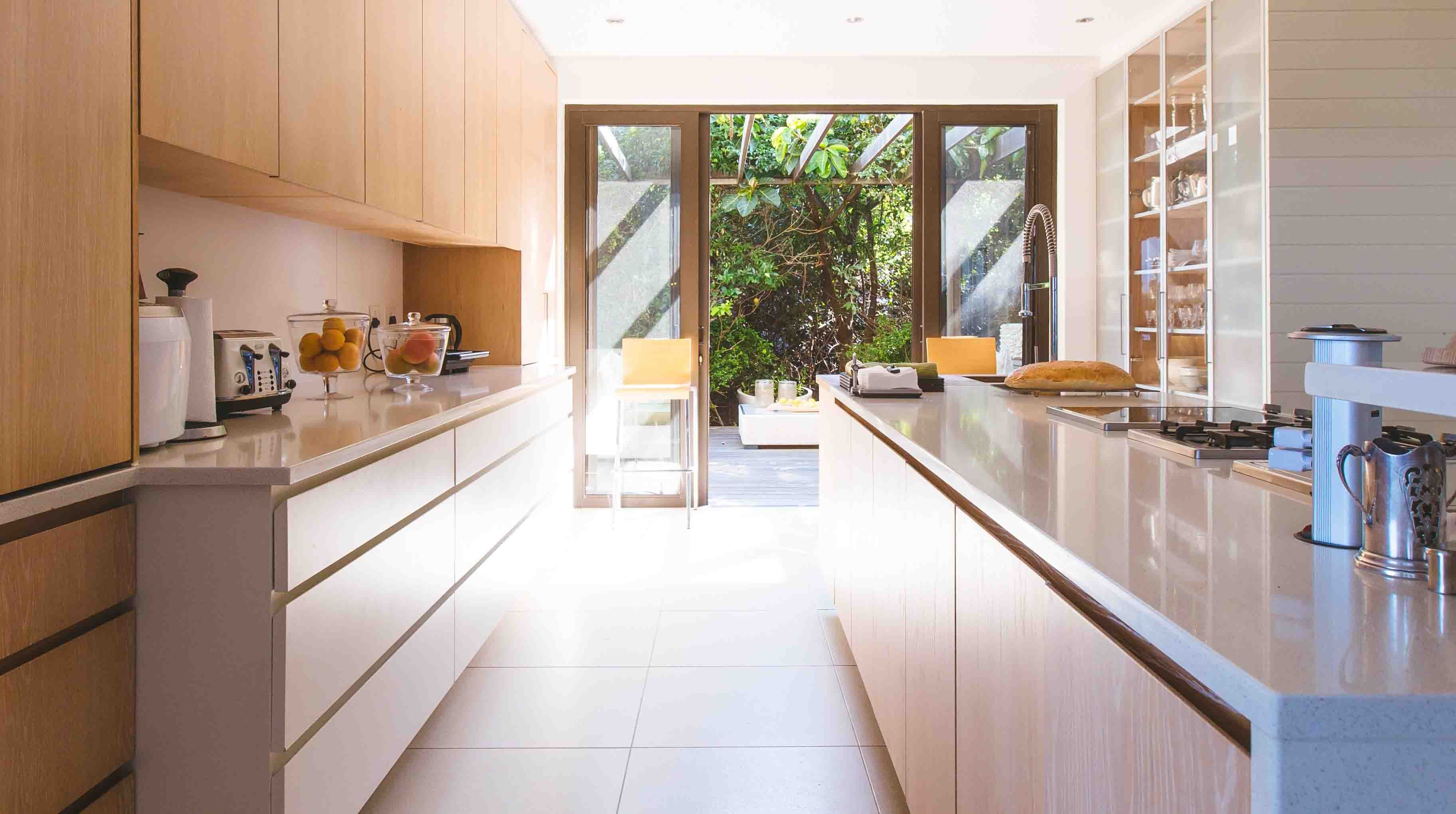 Change the Space, Not Your Schedule
On time, not out of time
When it comes to designing and renovating a space, components don't always arrive on time, contractors' schedules get altered, and in the end, the project is often delayed. Electric grills remove some of these common obstacles from the equation, at least when it comes to the centerpiece of the outdoor kitchen. One great benefit of an electric grill is that all you need to do is order the model you need, take it out of the box, and plug it into the correct type of power outlet (220-volt outlet). There is no need to worry about adding gas lines. Plus, ElectriChef grills' sleek design complements any present or future designs for the space, so you can make sure you get the product lifespan you are looking for.
Altering the Flow of a Space
Join me on the balcony
From a design perspective, adding a grill to a balcony or terrace changes the flow of the layout, creating space and allowing more freedom of movement between living areas. It has been said before, "the kitchen is the heart of a home." The same can be said for an outdoor kitchen. People tend to congregate where there is food and room to socialize. So, if you dream of providing an inviting atmosphere to cook and entertain in your valuable outdoor space, installing an electric grill will help you realize those dreams in an efficient, sustainable way.
By simply adding a grill to a balcony the line between the indoor and outdoor spaces is blurred, making for more efficient use of the valuable square footage, inside and out. Visitors and guests are now drawn outdoors to a place filled with great company, a beautiful view, and delicious food. And, you did it without the headaches most people associate with trying to spec, purchase, and install a high-end outdoor kitchen grill.
Designing a balcony or terrace kitchen with an ElectriChef grill provides residences a refreshed environment to show off to their guests, added value for residents, and improved ROI per square foot for development owners. No matter what space is available, there is an ElectriChef grill made to fit. Visions of residents' friends, family, and guests enjoying the space you designed are just one installation away from reality. Contact ElectriChef and find out how they can help you create the outdoor kitchen of your dreams.