Every now and then, I think it is nice to make life easy and enjoy something simple and delicious. I think good old-fashioned comfort food can make us feel better, inside and out. People think comfort food has to be heavy and complicated like meatloaf, mashed potatoes or lasagna. Not me...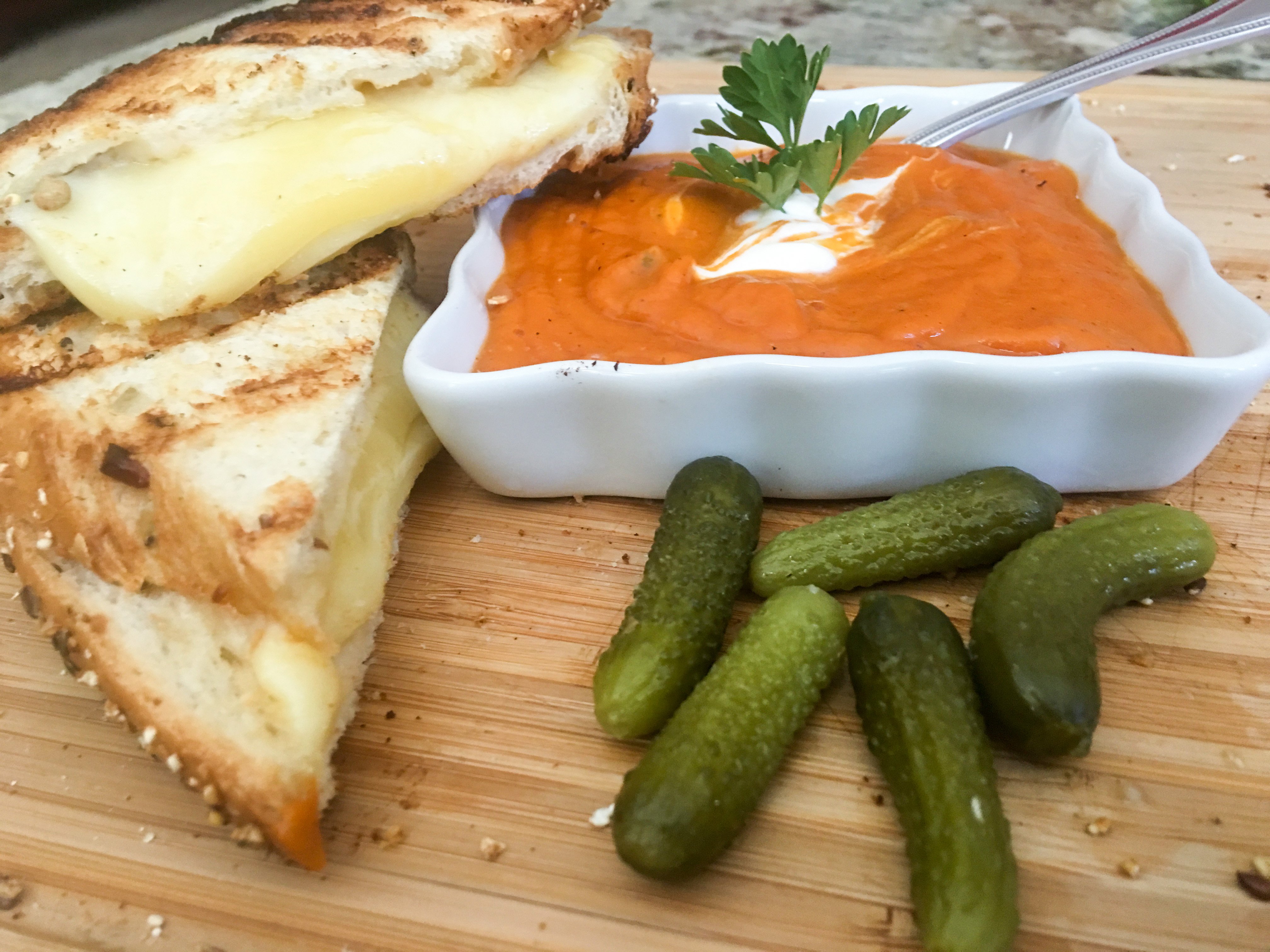 How Many Calories in Grilled Cheese and Tomato Soup
My idea of comfort food is two slices of crusty artisan bread with lots of nuts, smothered with whole grain mustard and slices of aged cheddar cheese grilled to a crispy and gooey perfection! Say this out loud with your eyes closed and you to may find this comforting. But wait, could this deliciousness have over 500 calories and at least 30 grams of fat? No way
What I did was create a healthier version of an old-time calorie filled comfort food. I replaced processed white bread and butter with whole grains and flavor. The mustard and cheddar cheese are packed with flavor and allow you to decrease the calories by increasing the taste with bold flavors.
A High-Protein, Grilled Cheese Alternative
Instead of adding butter to the outside of the bread I grilled my sandwich on my ElectriChef Grill. The total calories and fat are...drumroll please: A little over 300 calories and 11 grams of fat. The best part is there are 5 times the dietary fiber (5 vs. 0 grams) and almost three times the protein (13.4 vs. 4.2 grams).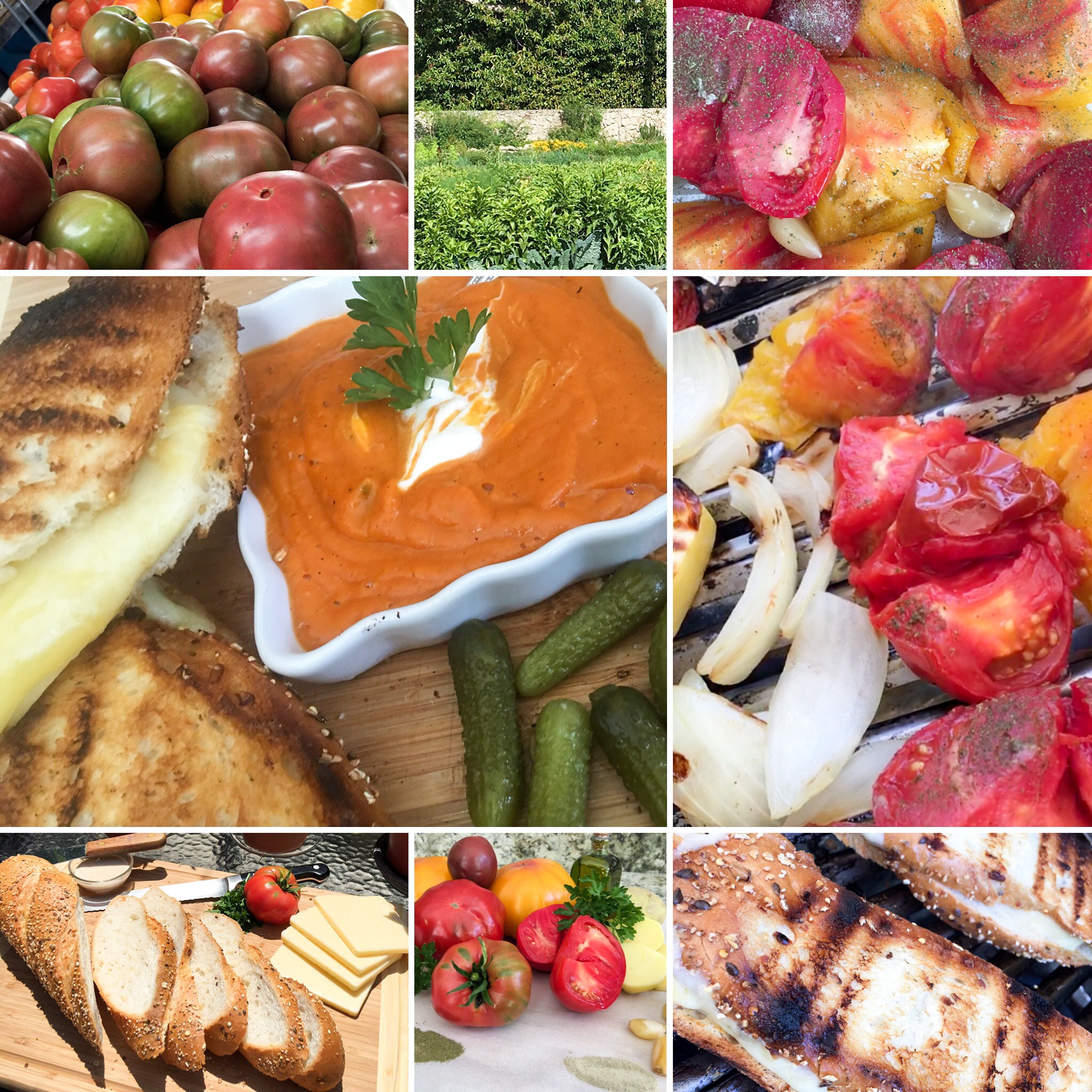 Low-Calorie Tomato Soup
To even pack my comfort food meal with more nutritious value, I decided to add another recipe which pairs fantastically with this recipe, grilled tomato soup. Sound interesting? I also modified this family favorite recipe by removing the cream and added a few grilled potatoes and herbs with locally sourced heirloom tomatoes. The combination is high in flavor but low in calories (about 100 calories per serving) and can be enjoyed slightly chilled or warm on a cool rainy spring day right next to your grilled cheese sandwich.
Here's my recipe for both: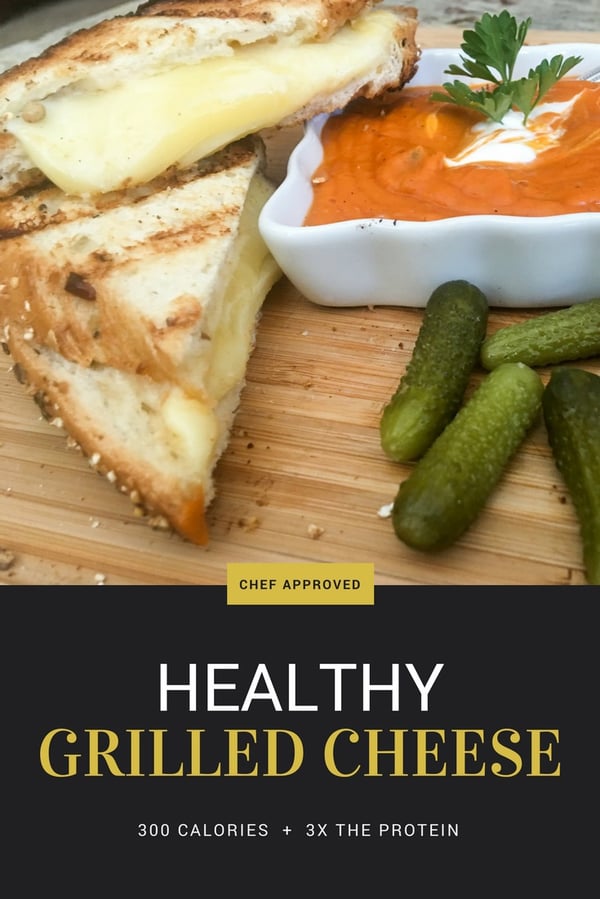 HEALTHY GRILLED CHEESE SANDWICH RECIPE

Makes: 3 sandwiches
Number of Ingredients: 5
Recipe by: Chef Paulette Bilsky


INGREDIENT
6 slices artisan 5-grain bread (fresh)
12 slices aged cheddar cheese (not processed)
1/4 cup whole grain mustard or horseradish sauce
Canola spray for grill
METHOD:
Spray your ElectriChef grill grates with Canola oil then preheat your Electric Grill to 425°F.


Spread mustard or sauce on one side of each slice of bread and place 2 slices of cheddar cheese on one side and top with another slice of bread, repeat for three sandwiches.


NOTE: Because the sandwich will be on the grill, I recommend to try to keep the cheese from hanging out of bread. A little cheese beyond the crust is great for melting and presentation, too much may cause a flare-up.
Once the grill is at temperature, carefully place sandwiches on grill grates and close grill lid for 4-6 minutes depending on the size of grill. You want to begin melting cheese and toast bread.


Carefully turn each sandwich once and close grill lid for another 4-5 minutes.


Remove from grill, cut the grilled cheese sandwich on a bias and serve with a Grilled Tomato Soup (see recipe below) and pickles!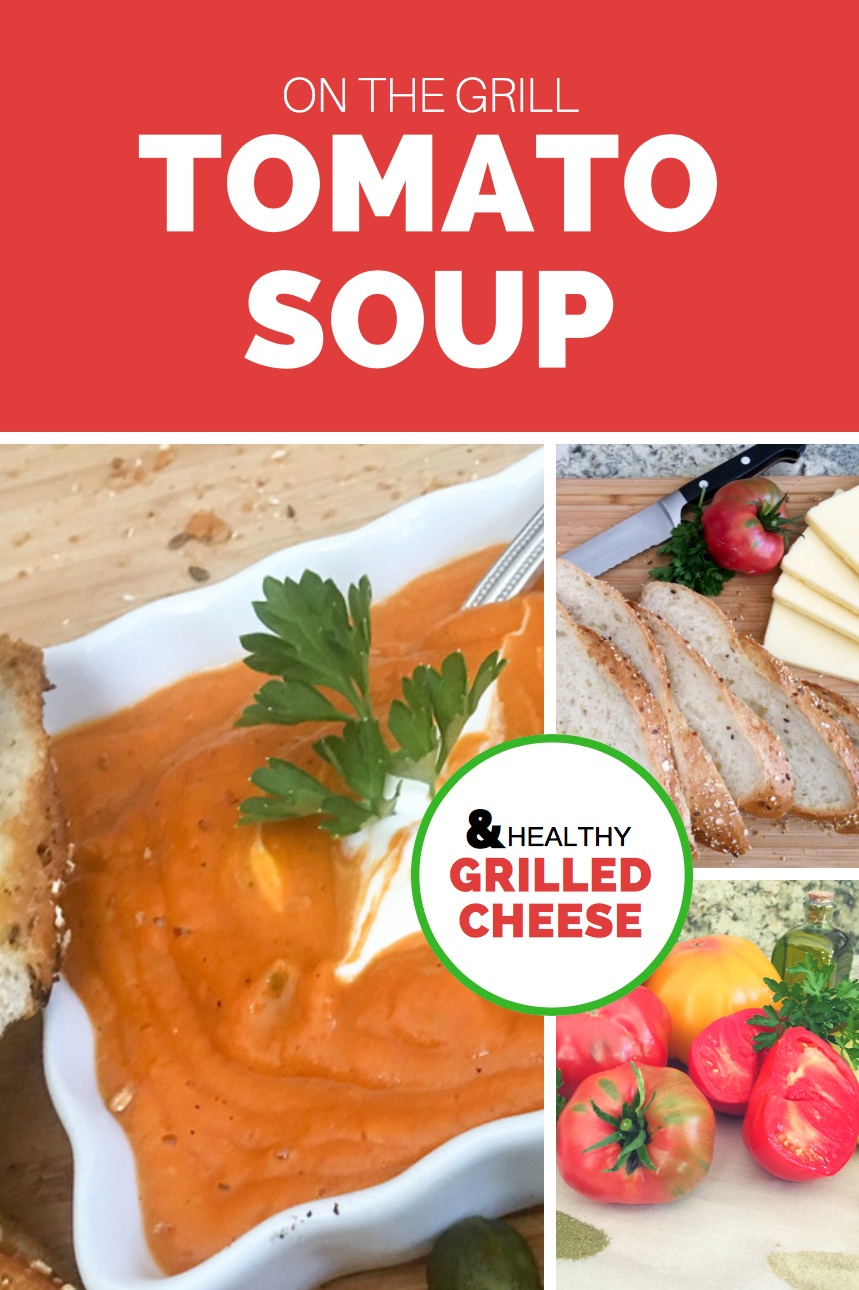 GRILLED TOMATO SOUP RECIPE
INGREDIENTS
5 heirloom multi-colored tomatoes cut in quarters
2 small potatoes, peeled and cut into quarters
1-2 teaspoons kosher salt and pepper or more to taste
1/2 large onion, cut into large wedges
5 cloves of garlic
1/4 cup vegetable broth or water if necessary to thin out soup
6 basil leaves and 1 teaspoon of fresh thyme or 1 tablespoon Italian seasoning (dried)
4 tablespoons olive oil
Canola Oil spray


METHOD



Spray your ElectriChef grill grates with Canola oil then turn on your Electric Grill to 425°F. Pour about a 1/2 cup of water into the drip pan.


As soon as you turn on the grill, place tomato, potato, onions and garlic (I usually place garlic in foil with a drop of oil so it does not char) on to the grill and close the grill lid. The water will begin to steam and help the potatoes and onions to cook, this will take about 3-4 minutes.


Once steam is gone the vegetables will begin to grill, close grill lid for another 7-8 minutes and turn potatoes and onions once. Close the lid again for another 5-6 minutes and check potatoes to see if they are fork tender.


The tomatoes should be tender and the garlic and onions should have a light char.


Place everything including olive oil, garlic and herbs into a VITAMIX or blender immediately, pulse until the ingredients are puréed.
Add salt and pepper to taste, add broth or water to thin soup.


If using a VITAMIX, put on soup mode and let all the ingredients blend until hot. If using a blender, pour soup into a medium saucepan and heat to the desired temperature.


Top with a drop of sour cream and a sprig of basil and serve with my Nutritious & Delicious Healthy Grilled Cheese Sandwich!


What's Next? Don't forget to sweeten things up! Check out Chef's recommendations for desserts on the grill.